We are raising funds to help Mario Alberto Garcia Lopez's family in their time of need. Unfortunately, Mario, a 34 year old father, husband, son, and brother was tragically taken away from his family, while he was temporarily living about 2,000 miles away from home because work.
Since he was so far away from California, his family had to pay to bring him back on top of all other memorial service expenses. Please help us raise funds for his family.
Thank you very much for your support!
"We always messed around a lot, got mad at each other, bumped heads and all, but I knew you were always just looking out for me. No matter what, you would always still be there to smoke one and forget about the issue. You were the only one there when I most needed someone, never left me alone, until now. I can't believe you're gone and not being able to see you again makes me feel impotent. You should've never been so far from home, your spot was and will always be here with us. You'll always be loved and missed my boy!" —-Jose—- el guapo
"To me Mario was the sweetest, funniest, and most lovable person in our group of friends. I can always count on him to bring me up with a smile on a gloomy sad day. He was our LOB # 1 (a name joke between a couple of us). So sad to know he's gone and just wished bad things didn't happen to good people because he was part of some of the best people I've gotten to meet. Rest in Paradise my sweet friend!" —-Anali—-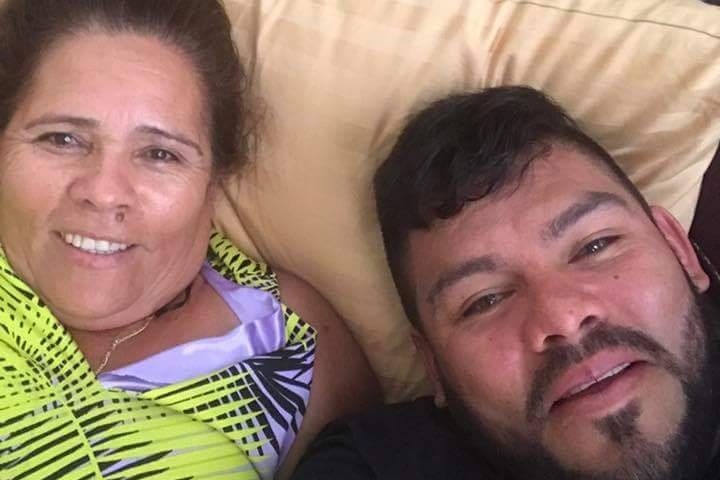 His mother and him!
Mario, his sister Denise, and his brothers Daniel and Jose Luis!
Mario and his brother Jose Luis!
His brother Daniel and him!
His brothers Daniel and Jose Luis, Mario, and his sister Denise!
Mario at work on September 29th, 2018!

Now that you have an idea of who Mario was, I will tell you that in the  beginning of September he decided to go to Tennessee for a job opportunity that he was offered. It was there in Nashville, Tennessee (about 2,000 miles away from home, California) on September 30th, 2018 that his life came to a tragic end, he was only 34 years old. This link tells you about that night.
https://www.tennessean.com/story/news/2018/10/01/nashville-restaurant-shooting-man-killed-las-cazuelas-mexican-grill/1484873002/ 
Unfortunately, because he was so far away from home, his family must pay to bring him back and for all the memorial services. Let's give Mario's boys and family some hope and ease in their time of need. Please help Mario, David, Samuel, and Diego raise funds to bring their father home and to CELEBRATE, HONOR, AND REMEMBER HIS LIFE! 
To family and friends, please comment below (along with your donation) to let everyone know who he was to you. These quotes are just a start to understanding who Mario was and we will always be to us!  
Thank you all, from the bottom of our hearts. Any donation is very much appreciated!